MYCHICFARM game app is now available on Android and Apple phones!
MyChicFarm is an augmented reality game developed by DEI Lab at UC3M where players (farmers) wear Hololens glasses to grow chicory crops and make the most money out of them. But this time, the augmented reality game is also available on Android phones!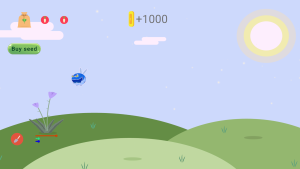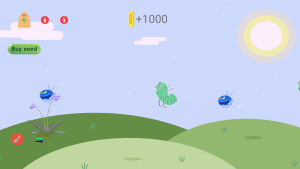 The farmer starts with a certain amount of money that can be used to buy chicory seeds. Seeds have to be planted, grow, collect them and sell them in the market. The price in the market would vary based on the quality of the crops that are affected by events like droughts, rain, or the amount of pesticide used to defend the plantation from plagues. To ensure the quality of the next crop the player can invest part of the money in NPBTs and produce health-related products such as inulin and terpenes. All these mini-games are played using natural interfaces based on gestures.
The CHIC game app will give users the opportunity to use the virtual reality game on their phones. It will allow the students to learn more about plant sciences and gene editing.
If you are interested in trying out the game, check out Google Play and Apple App Store!