Instituto de Biologia Experimental e Tecnológica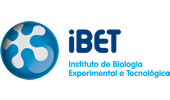 Country: Portugal
Web: http://www.ibet.pt/
iBET is a private non-profit institution specializing in biology research and drug discovery/bioprocess development services. As a Biotechnology Research Organization iBET acts as an interface between academic and private institutions while also creating and organizing autonomous knowledge and expertise. This allows iBET to target areas such as biopharmaceuticals and novel therapies including the development of in-vitro models and methodologies for pre-clinical research and cell therapy applications; protein stability, structural biology for drug design; water, environment and energy nexus; food and health including nutraceuticals development and agro-forestry. iBET's infrastructure comprises 16 cutting edge laboratories, a GMP certified Analytical Services and Mass Spectrometry Units, a Pilot Plant (2000m2) and access to the GMP manufacturer Genibet (45% owned by iBET) which together allows iBET to present solutions for the development of Biopharmaceuticals, from R&D all the way up to phase I/II clinical trials.
Recently IBET became the coordinator of a Research Unit funded by FCT, iNOVA4Health, a translational medicine program organizing the efforts of biomedical researchers involved in biological understanding of disease, lead compounds and biopharmaceuticals "pre-discovery", technological scientists involved in "preclinical development", and clinicians involved in "early clinical and first in man clinical trials" from institutions within NOVA University of Lisbon.
iBET has been involved in some of the most prestigious RD&I and technology transfer projects, with remarkable impact internationally at many scientific and technological domains. As an R&D institution and SME, iBET has coordinated over 20 international projects, has participated as work-package leader in more than 20 projects supported by the European Commission, one coordination in a BIOTEC HORIZON 2020 project and has several well-established collaborations in Networks of Excellence and with international pharmaceutical companies, such as Bayer, Novartis, Merck, Abbvie, Sanofi, Apceth, AstraZeneca, Glaxo-Smith-Kline, Merck & Co.