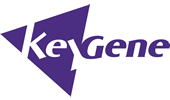 Country: The Netherlands
KeyGene is an independent biotechnology company active in agricultural biotechnology. It has its headquarters and main laboratories in Wageningen, the Netherlands, with a subsidiary in Rockville, Maryland, USA. With more than 140 employees KeyGene carries out strategic and applied research with state of the art facilities and equipment. Through this research it provides innovation in plant breeding and supports plant breeding companies worldwide in their crop development programs, by providing cutting edge breeding technology and trait improvement platforms.
KeyGene's main areas of expertise and innovation are marker-selected breeding, digital phenotyping, genome sequencing, genome editing, lead gene discovery and disease and insect resistance. Its expertise in genome editing methods for crop plants in a non-transgenic manner positions this participant as a perfect partner for the technical objectives of this program. Through close ties with its shareholder vegetable seed companies, KeyGene can benefit from broad knowledge and expertise of the vegetable breeding and seed industry.