Art
&

Science Synergy Foundation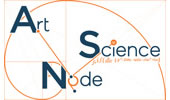 Country: Poland
Web: http://artscience-node.com/
The objectives of Art & Science Synergy Foundation (ASSF) and its executive organ Art & Science Node (ASN) is to promote and develop platform for interdisciplinary knowledge exchange and synergy between scientists, artists and humanists to meet challenges of the XXI century.
ASSF & ASN offer a multidisciplinary communication structure and strategy to all stakeholders. All activities of ASSF / ASN comply graciously with its ambitions and aims and comprise Art & Science events such as symposia, workshops, exhibitions and presentations as well as cooperation with artists and scientists, universities, research and cultural institutions and organisations.
Though registered in Poland ASSF / ASN operates internationally. Its partners are global players of the society of knowledge. Among others partners are the Polish Academy of Sciences, Polish Leading Centre for RNA Research, International Centre for Molecular & Cell Biology in Warsaw, German Patent and Trademark Office, Swiss Artists in Labs, Zurich or the University of West England.