European Researchers' Night 
The Future of Tomorrow: CRISPR and Gene Editing Roundtable Discussion w/ Influential Youths of Today's Global Society
Location: Zoom & CHIC's YouTube channel (Click here!)
Date & Time: 27 November 2020, 18:00 CET
To register: click here!
Feel free to share to everyone about this exciting event!
About the Roundtable Discussion:
The Future of Tomorrow event is a roundtable discussion among young adults who inspire the new generations to care about the environment, especially in the midst of climate change. We invite like-minded young people to discuss the future of food, the ethical issue of genome editing, NPBTs, or GM, and what's next for the sustainability of the global food chain.
Meet our CHIC panel members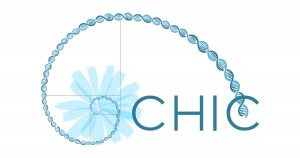 Erik Toussaint, Sr. PR & Communication Officer, KeyGene
Armin Spök, STS Unit, Graz University of Technology, Austria
Armin Spök is a researcher at the Science, Technology and Society Unit of Graz University of Technology in Austria. In his early years as a molecular geneticist he witnessed and got involved into the first wave of public debates about genetically modified organisms and derived food. This experience triggered a transition of his research interests from natural science towards social science, from basic research in molecular biology lab towards the challenges for impact assessment and policy development that came and keep coming along with the progress of agricultural biotechnology. Since more than 20 years he has been doing research and providing policy advice in these fields, in recent years a particular focus was how to engage publics in research and innovation in order to bring it more in line with public needs and concerns.
Katarina Cankar, Researcher of Wageningen University & Research, Wageningen (WUR)
Katarina Cankar is a scientist working at Wageningen University and Research in the Netherlands. Her research interest lies in plant compounds that give plants special properties, such as plant protection, flavor & fragrance, color or human health promotion. In the CHIC project Katarina is involved in gene editing of chicory for enhancement of chicory to produce improved food fibers and healthy terpenes.
Meet our young panel members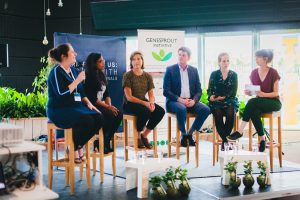 About GeneSprout Initiative
GeneSprout Initiative is founded led by young plant scientists. We aim to be a voice of young plant scientists in the policy-making around New Plant Breeding Techniques (NPBTs) in Europe. Additionally, we are deeply committed to increasing public engagement and awareness about NPBTs and their significance in agriculture.
Their Core Objectives
To voice the opinions of plant science students and young plant researchers in the policy-making of NPBTs
To engage in open dialogues with the general public about NPBTs
To develop easy to understand and accessible information platforms for all interested
Meet GeneSprout Initiative Panel Members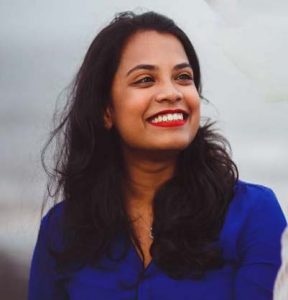 Nikita Sajeev was born on the 4th of December 1991 in the capital city of Muscat, Oman. After completing her high school in Oman, she moved to India to pursue her curiosity for biology with an undergraduate degree in Biotechnology. It was during this time that she discovered her fascination for plants and how biotechnology tools could help us create more resilient plants for the future. Her quest to dig deeper into these innovative tools, led her to a WUFP scholarship that enabled her to follow the MSc. Plant Biotechnology program at Wageningen University and Research (WUR), The Netherlands. At present, she is enrolled as a PhD candidate in the department of Plant Physiology at WUR. Her research is focused on the role of RNA binding proteins as tools to optimize seed germination. During her master and PhD studies, Nikita has been part of student boards like the International student organization of Wageningen (ISOW) and The EPS PhD council. In August 2018, her passion for open and honest science communication led her to start up the GeneSprout Initiative with her fellow PhD colleagues. As a young scientist working with plant genome editing techniques, she feels a strong responsibility to bridge the knowledge and communication gap between researchers, the public and policy makers.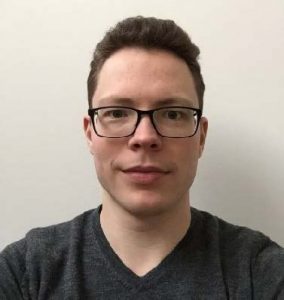 Juriaan Rienstra is a PhD candidate at the Biochemistry department of Wageningen University and Research (WUR), and was previously a technician at the Plant Physiology department (WUR) where he witnessed the CRISPR craze first-hand. Working with RNAi and TALEN for some years, he realised what a major breakthrough CRISPR would be for both fundamental and applied research. Not only that, he realised that CRISPR was not only a boon for market-domineering agri-tech giants that focused on the big five crops with the largest profits, but also for the intermediate and smaller companies focusing on other crops. It would also allow these smaller companies to compete with the giants, leading to a more competitive open market. As a PhD he was shocked and dismayed by the ECJ ruling: how can our society shun the use of a tool with such potential? For that reason, he joined GeneSprout Initiative: to make sure that society would understand the science of CRISPR, so that the general public is able to make an informed decision on the topic of new plant breeding techniques.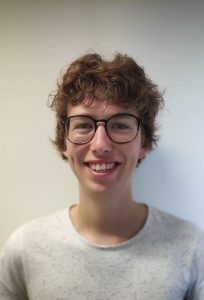 From an early age, Ramon de Koning, a PhD candidate- Department of Plant Genetics, VUB, was fascinated by the natural world around him. His curiosity and excitement to know how everything works, made him pursue his studies in bio-engineering at the VUB in Brussels. During this time, he discovered the fascinating world of plants which led him to his master's in bio-engineering, specialising in Agrobiotechnology at the VUB and UGent. The world is changing rapidly and we face many short- and long-term challenges, in particular, due to our growing population and climate change. To achieve a more sustainable agricultural system, farmers must produce more with less. Providing breeders with new tools, such as new plant breeding techniques, might be the answer to overcome these challenges. This led Ramon to pursue a PhD in the Plant Genetics department of the VUB. His research focuses on the use of CRISPR to enhance the nutritional value of the common bean. This work will ultimately lead to a new toolkit that breeders can use to improve other aspects of the common bean as well. Besides scientific research, the importance of science communication should not be underestimated. Science is not finished until it is communicated. That is why, together with other PhD colleagues, Ramon created the Belgium branch of the GeneSprout Initiative. Genesprout aims to give the general public more insight into the potential of these new plant breeding techniques and the wonderful world of plant science in general. In his free time, you can find Ramon exploring the underwater world while scuba diving, trail running through the woods, or hanging on a cliff during his rock climbing adventures.
Visit https://www.genesproutinitiative.com/ for more information about this organization.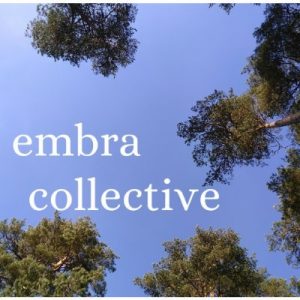 About Embra Collective
Embra is a space in which to talk about all elements of sustainability. Often, addressing climate change is reduced to counting units of CO2 and other greenhouse gases and Net Zero targets, and while of course this is important, true sustainability marries ecological, economic and social principles. With this in mind, our content will cover a broad range of issues, from the physical effects of climate change, energy and finance, to themes of social justice, biodiversity and education.
The name Embra comes from a colloquial term for Edinburgh, the place that brought us together, stoked our passion for the environment and connected us with so many amazing people.
We are four friends who met while studying for our Masters at the University of Edinburgh. Now spread across India, Belgium and Scotland we have created this collective to share our own ideas and create a platform where others from across the world can express their passion about the environment, share their stories and help build a community of people who want to create a better future.
Meet Embra Collective Panel Members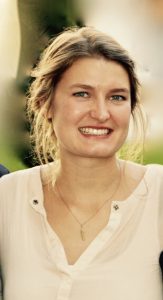 Fiona Breucker came to Scotland in 2018 to learn about environmental sustainability through a Masters at the University of Edinburgh. Here, she mainly focused on citizen and youth engagement, environmental governance and political ecology. Previously, she studied Liberal Arts and Sciences in Freiburg, the so-called "green capital" of Germany, as well as in the middle of nowhere in Pennsylvania in the US.
Today, Fiona lives in Belgium, where she enjoys the country's famous waffles and works for the European Parliament contributing to the organisation of a democracy festival for young people. Outside of work she attempts to defy Scotland's and Belgium's weather reputations and maximise her intake of sunlight preferably while running, hiking or playing Frisbee with friends.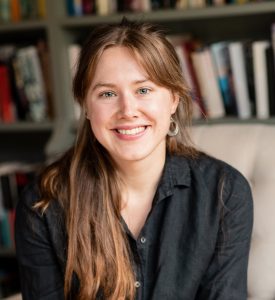 Rosanna Harvey-Crawford moved to the Scottish Borders when she was 5 and now lives and works in Edinburgh at the Edinburgh Centre for Carbon Innovation. Before this, she studied French & Sociology at the University of Warwick, Environment & Development as a Masters at the University of Edinburgh, and narrowly avoided a career as a corporate lawyer.
She has worked and travelled in Martinique, France, India, Nepal and the Middle East and her particular interests are resilience, sustainable development in all its forms, and environmental justice. Rosanna has many hobbies that she pursues with enthusiasm but limited ability, including hill walking/running, drawing and bouldering.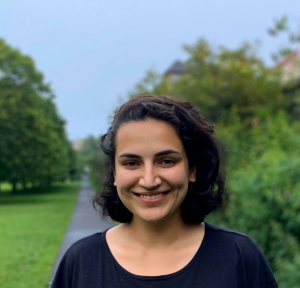 Sonya Peres is a graduate from McGill University and the University of Edinburgh. She currently works in the UK Higher and Further Education sector and utilities sector in education for sustainable development while volunteering for Embra. She is passionate about climate justice and see it as imperative to climate action and sustainability. She is learning to embed justice in all areas of her personal and professional life.
Visit https://www.embracollective.com/ for more information about this organization.
Please keep checking this page for more information or register to automatically receive updates.