IBISS, partner in CHIC Project worked on organizing the presentation regarding the results of our CHIC Project, though team member Jovana Petrovic directly participated in this manifestation.
On September 27th 2019, Jovana Petrovic from University of Belgrade, Institute for Biological Research "Siniša Stanković", National Institute of Republic of Serbia presented knowledge gained so far on health-beneficial effects of Cichorium intybus and its possibilities to be used on every day basis.
People seemed very keen to get to know with facts how this plant that grows on meadows nearby, could exert useful effects as a tonic, coffee substitute and prebiotic.
Since this manifestation is dedicated to popularization of science making it interesting to children of school age, retired people and overall families with children, this Researchers' Night was a unique opportunity for people to get familiar with new breakthroughs in research that they could directly benefit on.
The presentation of the Project took place at Indjija, the intersection city between Belgrade and Novi Sad.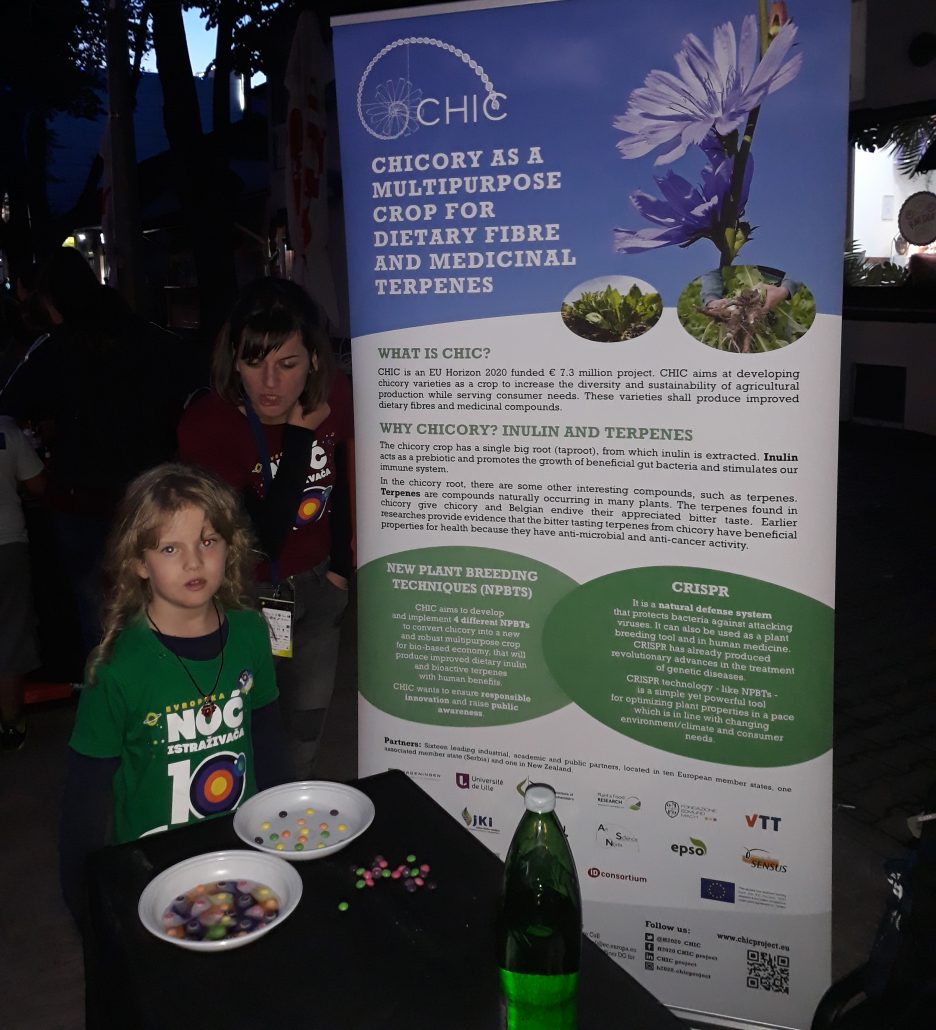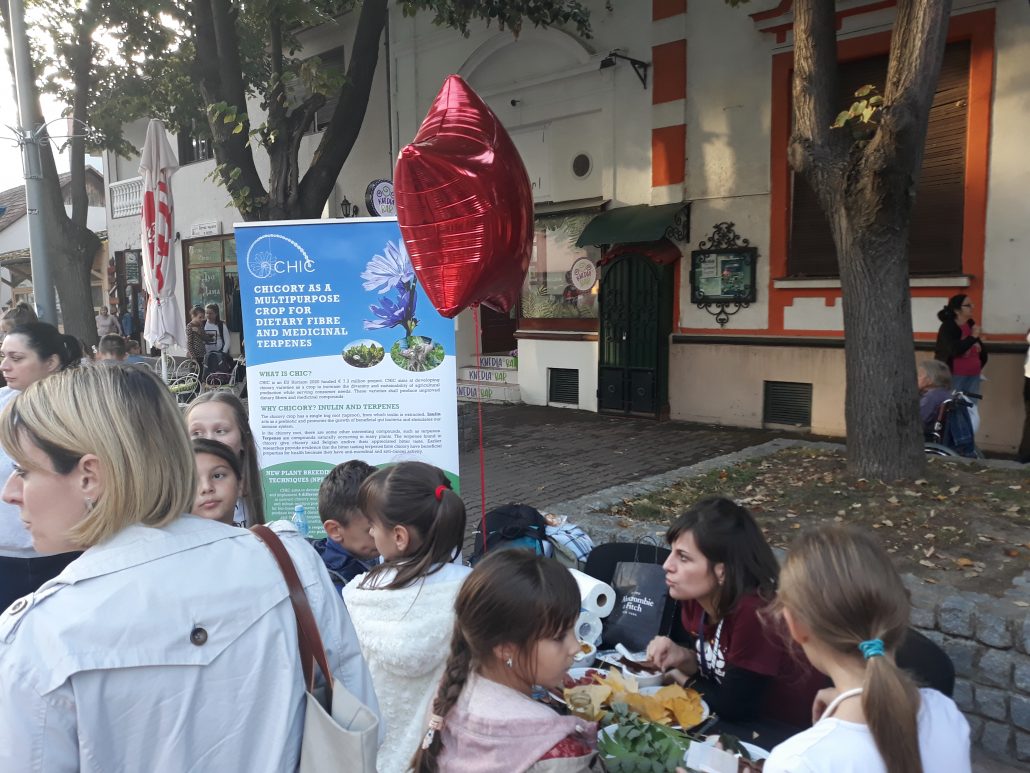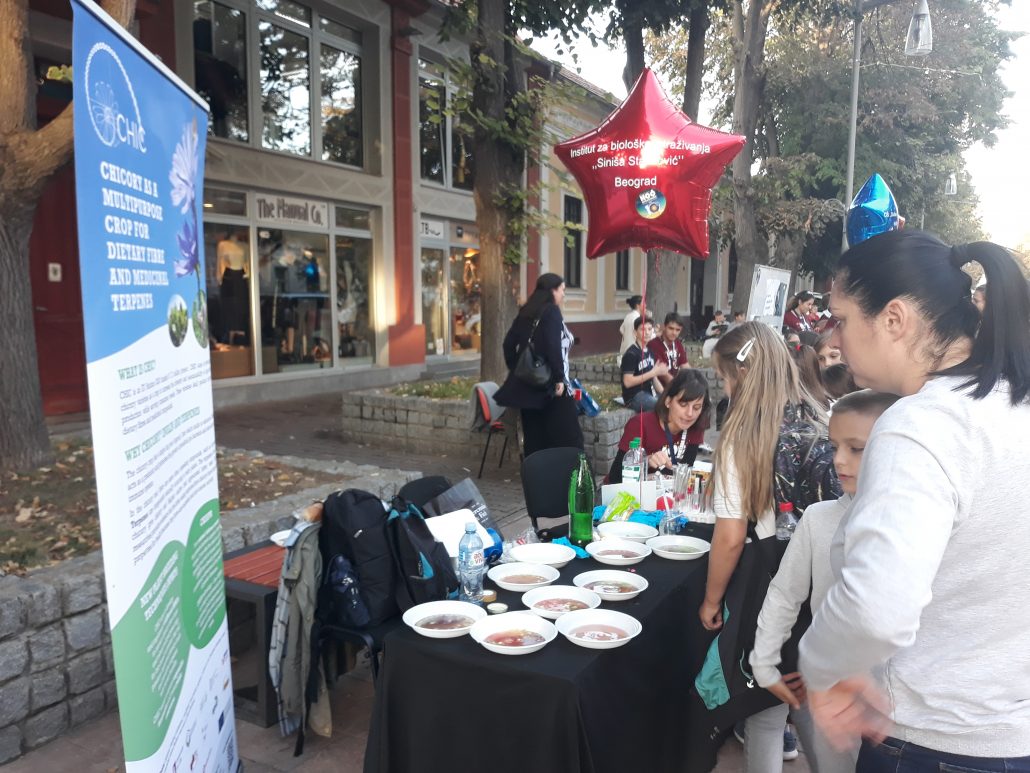 https://chicproject.eu/wp-content/uploads/2019/10/20190927_173828.jpg
3096
4128
chicproject
https://chicproject.eu/wp-content/uploads/2018/01/CHIC-logo-Home.jpg
chicproject
2019-10-16 17:29:59
2019-10-17 09:25:33
CHIC at the European Researchers' Night in Indjija (Serbia)